EFTF Annual Fraud Fighting Conference
Description: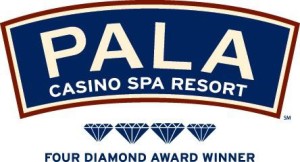 The Big 2015
Fraud Fighting Conference
May 14th & 15th, 2015
Co-Hosts:
Risky Business. The stakes are high.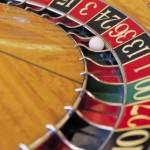 Can you afford to gamble with your workers' comp claims? Don't miss this exciting event, packed with information and education. EXHIBITOR FAIR Included. Get the latest and greatest Tools, Solutions & Resources you need to increase your odds. Come, Learn, Stay and Play…Register TODAY using the form below, or print out the PDF and mail with a check.
Up to 9 Hours for CE Certificate for Adjusters
MCLE Credits 9 Hours
"This activity is approved for a total of 9 hours of participatory MCLE credit. The first day of attendance qualifies for 5 hours and 30 minutes and the second day qualifies for 3 hours and 30 minutes of participatory credit.  Partial credit will not be given. To obtain credit you must attend all events of each day to obtain credit for that day. The State Bar approved provider is Rene Thomas Folse, provider number 11240. The participatory credit does not include ethics or elimination of bias."
11154 Highway 76, Pala, CA 92059 (North San Diego County)
Hotel room rates: Weds. 5/13 $99, Thurs.5/14 $99, Fri. 5/15 $129
For Room Reservations call 877.725.2766
For SPECIAL RATES Mention Code EMPE15A or Employers' Fraud Task Force
You can also make room reservations online at palacasino.com
Select: Group Sales, Provide Group Offer: EMPE15A, Group Password: May2015

Tuition includes breakfast, lunch & all materials (see form below). Plenty of FREE Parking.
Payable by check to:
Employers' Fraud Task Force
5753-G E. Santa Ana Canyon Rd. #168
Anaheim, CA 92807
For additional information and to SPONSOR OR EXHIBIT contact: Laura Clifford Phone/Fax 714.637.3350 Mobil 323.559.0015 lauraclifford@sbcglobal.net

Agenda Details (UPDATED 3/30)   Agenda as PDF
DAY ONE
8:00am
Registration/ Breakfast/Exhibits/ Networking
9:00am
Welcome & Introductions
PIT BOSS - John Riggs, Manager Workers' Compensation, Disneyland Resort
9:10am
INFORMATION & EDUCATION– A WINNING COMBINATION
Be informed, be educated and be a winner – Industry Leaders Join Forces
Laura Clifford, Executive Director, EFTF
Diana Henderson, IEA
9:35am
WHO'S GAMING THE SYSTEM?
Stacey Golden, Director of Claims/SIU Keenan & Associates
Jennifer Snyder, Head Deputy Healthcare Fraud Division, Los Angeles District Attorney's Office
Ed Miller, Assistant Head Deputy Healthcare Fraud Division, Los Angeles District Attorney's Office
10:15am
BREAK/Exhibits/Networking
10:45am
EYE IN THE SKY - Cora Lee DWC Audit Unit
11:30am
Carriers, TPA's, Excess Reinsurance, Brokers, Insured – Do you know who your client is?
DON'T BET ON IT
Nick Roxborough, Roxborough Pomerance Nye & Adreani
John Floyd, Senior Partner – Floyd, Skeren & Kellly
12:15pm
LUNCH & KEYNOTE SPEAKER
The Honorable Dave Jones, California Insurance Commissioner
1:15pm
TIME TO SWEETEN THE POT - DESSERT RECEPTION/Exhibits/Networking
1:40pm
HIGH ROLLERS Part 1 – Medical Marijuana
The Law, Expectations and Reality
2:20pm
HIGH ROLLERS Part 2 – Medical Marijuana
Constitutional and other Legal issues, Trends & Forecasts
3:00pm
BREAK
3:15pm
Mock Trial – THE PLAYERS
Judge Ellen Flynn, WCAB
Adam Dombchik, Applicant Attorney, Gordon, Edelstein, Krepack, Grant & Goldstein
Robert Nichols, Defense Attorney, Floyd, Skeren & Kelly
Dr. Levi Harrison, The Harrison Orthopedic InstituteAlex Rossi, County of Los Angeles, Chief Executive Office
4:30pm
Adjourn DAY 1
DAY TWO
8:00am
Breakfast/Exhibits/Networking
9:00am
KEYNOTE SPEAKER- Christine Baker, Director - Department of Industrial Relations
The Underground Economy
WHO ARE THE BIG WINNERS & THE BIG LOSERS?
9:30am
IDENTIFY CHEATERS - Analytics
Practical & Effective Tools, Solutions & Resources - John Standish, Infinilytics
10:00am
BREAK/Networking
10:15am
THE JACKPOT THAT COULD LEAD TO THE BIG HOUSE – Healthcare Fraud
Al MacKenzie, (Ret. Prosecutor LADA's Office) Franchise Tax Board, Tax Attorney, Criminal Investigation Bureau
Amy Suehiro, Deputy DA, LA County
Timothy Fives, Special Agent-California Dept. of Justice
Robert Hammond, Ret. Investigator Franchise Tax Board –Now with Unum Special Investigation Unit
11:00am
EASY MONEY - Road to Riches or Road to Prison
John Riggs, Fraud Assessment Commissioner, W.C. Manager Disneyland Resort
Dominic Dugo, San Diego Deputy District Attorney
Captain David Goldberg – Department of Insurance Fraud Division
12:00pm
LUNCH & KEYNOTE SPEAKER  - Don Marshall, Chair-Fraud Assessment CommissionAwards ceremony
1:00pm
WRAP UP – DRAWINGS & ADJOURNMENT