The Big 2022 Fraud Fighting Conference
Description:
SAVE THE DATE - BECAUSE YOU'RE INVITED!
THE BIG FRAUD FIGHTING CONFERENCE
TUESDAY, SEPTEMBER 20, 2022
The World Series of Workers' Compensation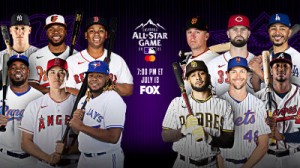 FEATURING AN ALL DAY
ALL STAR LINEUP
Alex Rossi, County of Los Angeles
Tyrone Spears, City of Los Angeles
Applicant & Defense Attorneys
Clark Smith, MD, Institutes of Health
Nick Roxborough, Attorney
Jeff Haynes, San Bernardino Unified School District
Eric Charlick, California Department of Insurance
Bill Lee, San Bernardino County DA's Office
Michael Chiriatti, San Bernardino County DA's Office
Shaddi Kamiabipour, Orange County DA's Office
This All Star Lineup is sure to "Hit it out of the Park" with Fraud Fighting Strategies and Solutions.
Find out what industry leaders are doing to ensure that they do not "Strike out" in their efforts in fighting fraud and abuse.
Hear the latest from Law Enforcement officials and their challenges and successes on the front lines.
Is living with Covid the new norm? Good News and Bad News - Be in the know.
Get the latest on Mental Health from leading experts in the field.
Be prepared for a lively legal argument between applicant and defense attorneys on the current issues plaguing our system.
Learn how you can fight back and be a part of the solution in fighting fraud and abuse.
All this and much, much more…   Full agenda coming soon!
End the Day with an exciting first class Reception & Networking with Movers & Shakers in the Business!

Plenty of opportunities to reach participants through networking and Sponsorship/Exhibitor opportunities.
Don't miss this exciting event, packed with information, education, plenty of networking & excitement..…Register TODAY using the form below, or print out the PDF and mail with a check.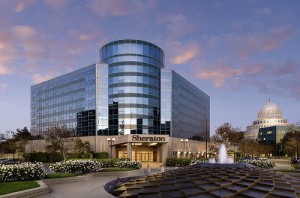 Sheraton Cerritos Hotel
12725 Center Ct. Dr. S
Cerritos, CA 90703
Early Bird Registration before August 26th:
For Membership Discount – Join EFTF
EFTF Members  $125
Non-Members $165
Registration Fees After August 26th:
EFTF Members $145
Non-Members $185
Also Payable by check to:
Employers' Fraud Task Force
5753-G E. Santa Ana Canyon Rd. #168
Anaheim, CA 92807
For additional information and to SPONSOR OR EXHIBIT contact: Laura Clifford Phone/Fax 714.637.3350 Mobile 323.559.0015 lauraclifford@sbcglobal.net

Full Agenda Coming Soon!