The Big 2019 Fraud Fighting & Employment Law Conference
Description:
The Employers' Fraud Task Force,
in Collaboration with The Law Firm of Floyd, Skeren, Manukian and Langevin
presents: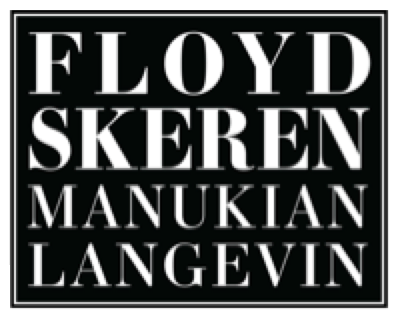 The BIG 2019 Fraud Fighting & Employment Law Conference
August 20th & 21st, 2019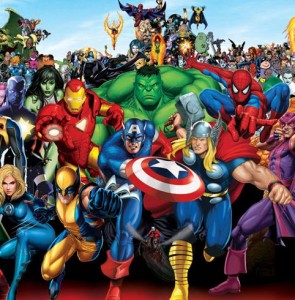 Join us at the Morongo Hotel & Casino where Super Heroes are Joining Forces to Fight Workers' Compensation Fraud & to Learn how to be Compliant with New Employment Laws Affecting Employers.
Be a Super Hero and be a Part of the Solution!
Meet with Industry Leaders, Movers and Shakers, Learning, Sharing, Networking and Gathering Tools, Solutions & Resources. Join us for an Unforgettable, Educational and Rewarding Experience.
SEE FULL AGENDA BELOW
Don't miss this exciting event, packed with information, education, plenty of networking & excitement..…Register TODAY using the form below, or print out the PDF and mail with a check.
BIG EXHIBITOR FAIR
Get the latest and greatest Tools, Solutions & Resources you need to increase your odds. Plenty of opportunities to reach participants through networking and Sponsorship/Exhibitor opportunities.
Up to 8 Hours Continuing Education: Adjuster Certificate  - MCLE – CPFI.
Morongo Hotel and Casino
49500 Seminole Dr, Cabazon, CA 92230
(Riverside County)
To receive special discounted rate of $109 on your hotel room reservations you MUST call
1-888-667-6646 and mention Employers' Fraud Task Force or Group Code 0819EFT
Make your reservations early to ensure your room selection.
Registration Fees - For Membership Discount – Join EFTF
EFTF Members  $695
Non-Members $795
REGISTER MORE THAN ONE PERSON FROM YOUR COMPANY AND SAVE $100 ON EACH REGISTRATION!
Choose Multiple Discount in Registration Options Below

Tuition includes breakfast, lunch, reception & all materials (see form below). Plenty of FREE Parking.
Payable by check to:
Employers' Fraud Task Force
5753-G E. Santa Ana Canyon Rd. #168
Anaheim, CA 92807
For additional information and to SPONSOR OR EXHIBIT contact: Laura Clifford Phone/Fax 714.637.3350 Mobile 323.559.0015 lauraclifford@sbcglobal.net
DAY ONE - Tuesday, August 20
7:30am
Registration/ Breakfast/Exhibits/ Networking
8:45am
Emcee - Michael Chiriatti, San Bernardino DA's Office
8:55am
Opening Remarks
Mike Hestrin, Riverside County District Attorney
9:00am
Fighting WC Fraud
Shaddi Kamiabipour, Orange County DA's Office
9:40am
WeTip/Stopit – Fraud Reporting Solution - There's an APP for that!
10:15am
BREAK/Exhibits/Networking
10:35am
Fraud Syndicates
Teena Barton, ICW Group
11:15am
MPNs Facts & Fiction – What you don't know could be costing you Big Time
Tyrone Spears, City of Los Angeles
Margaret Wagner, Signature Network Plus
12:00pm
LUNCH/EXHIBITS & KEYNOTE SPEAKERS
"The Honorable Paige Levy" Chief Judge WCAB
Eric Charlick, California Department of Insurance
1:00pm
DESSERT RECEPTION
1:30pm
Telemedicine
Ann Schnure, Concentra
2:15pm
Key Tips for Employers on Conducting Workplace Sexual Harassment Investigations
Bernadette O'Brien, Esq. FSML
Amanda Manukian, Esq. FSML
3:00pm
BREAK/EXHIBITS
3:20pm
Key Tips on Conducting the Interactive Process & Considering Accommodations for Employees with Work Related Injuries
Bernadette O'Brien, Esq. FSML
Amanda Manukian, Esq. FSML
4:00pm
Navigating the Employee through the Complexities of the Workers' Compensation System from the Employers' Perspective
John Kallas, SmartComp
Mona Garfias, DMS
Cathy Yates, MTA
5:00pm
RECEPTION Networking
DAY TWO - Wednesday, August 21
7:30am
Breakfast/Exhibits/Networking
8:30am
The Latest on Marijuana in the Workplace in Light of Legalized Recreational Use
Troy Slaten Esq. FSML
John Floyd, Esq. FSML
9:15am
Workers' Comp Fraud Prevention and Prosecution – Operation Backlash, Largest Provider Fraud Case in the History of San Diego County
Dominic Dugo, San Diego DA's Office
10:15am
BREAK/Networking
10:30am
How the Workers' Comp System Victimizes Employers
Bill Reynolds, Argus First/Argus West Investigations
11:15am
Criminal Referrals & Assembling a Compelling Case - Expectations, Timelines & Rules
Southern California Workers' Comp Consortium - Prosecutors
-Jennifer Snyder, Los Angeles DA's Office

-Shaddi Kamiabipour, Orange County DA's Office

-Bill Lee, San Bernardino County DA's Office

-Michael Silverman, Riverside County DA's Office

-Andrew Reid, Ventura County DA's Office

 12:15pm
DRAWINGS & ADJOURNMENT