The COMBINED Big 2018 Fraud Fighting & Employment Law Conference
Description:
The Employers' Fraud Task Force,
in Collaboration with the Southern California District Attorney's Workers' Compensation Consortium, State of California Department of Insurance, and The Law Firm of Floyd, Skeren, Manukian and Langevin
presents:
The COMBINED BIG 2018 Fraud Fighting & Employment Law Conference
June 21st & 22nd, 2018
Learn from leading experts what's trending in workers' compensation fraud and how to fight back
Get the Employment Law training you need to protect your business - Wage an hour, Leave of Absence, Interactive Process, Post Termination Claims and Preventing "Me Too" Litigation
Don't miss this exciting event, packed with information, education, plenty of networking & excitement..…Register TODAY using the form below, or print out the PDF and mail with a check.
BIG EXHIBITOR FAIR & SILENT AUCTION
(You are invited to bring a donated gift)
Get the latest and greatest Tools, Solutions & Resources you need to increase your odds. Plenty of opportunities to reach participants through networking and Sponsorship/Exhibitor opportunities.
Up to 8 Hours MCLE credits for attorneys, and up to 8 hours CEU for Adjusters.
 BIG AGENDA PACKED WITH AN ALL STAR LINE UP
11154 Highway 76, Pala, CA 92059 (North San Diego County)
Hotel room rates: Weds. 6/20  $109, Thurs. 6/21  $109,  Fri. 6/22  $169
For Room Reservations call 877.725.2766
For SPECIAL RATES Mention Group Code: EMPF18A and Group Password: Task
You can also make room reservations online at palacasino.com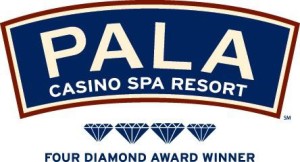 Select: Group Sales, Provide Group Offer: EMPF18A, Group Password: Task
CUT OFF DATE FOR ROOM RESERVATION'S SPECIAL RATE IS JUNE 13TH.

Tuition includes breakfast, lunch, reception & all materials (see form below). Plenty of FREE Parking.
Payable by check to:
Employers' Fraud Task Force
5753-G E. Santa Ana Canyon Rd. #168
Anaheim, CA 92807
For additional information and to SPONSOR OR EXHIBIT contact: Laura Clifford Phone/Fax 714.637.3350 Mobile 323.559.0015 lauraclifford@sbcglobal.net
DAY ONE - Thursday, June 21
7:30am
Registration/ Breakfast/Exhibits/ Networking
8:30am
Welcome & Introductions
Erika Mulhere, Riverside DA's Office
Terry Smith, Attorney– Floyd Skeren Manukian Langevin
8:40am
EFTF – 20 Years Later-Collaborating with Law Enforcement
& The Latest Techniques in Telemedicine: "Is it Here to Stay?"
John Kallas, SmartComp
Ann Schnure, VP Telemedicine Concentra

Margaret Wagner, CEO Signature Network Plus

9:25am
PROVIDER FRAUD, RED FLAGS & CLAIMS HANDLING
Erika Mulhere,  Deputy DA, Riverside County
Shaddi Kamiabipour, Senior Deputy DA-Healthcare Fraud OCDA
10:15am
BREAK/Exhibits/Networking
10:30am
A.   KEY STRATEGIES FOR AVOIDING "ME TOO" (SEXUAL HARASSMENT) LAWSUITS
Bernadette O'Brien, Attorney – Floyd Skeren Manukian Langevin

B.   BEST PRACTICES IN CUMULATIVE TRAMA CLAIMS DEFENSE

plus The latest numbers driving employers' cost and understanding the cost of claims and their impact to your EXP MOD
John Kallas, SmartComp
John Floyd, Senior Partner-Floyd Skeren Manukian Langevin
Frasco Investigations
11:30am
A.   Doctor Convicted of Murder in Opioids Case
John Niedermann, Deputy DA Los Angeles

B.   Lying for Money: A Doctors Perspective on Workers' Comp Fraud


Dr. Randall Browning, WorkPartners Occupational Health Specialists
12:15pm
LUNCH & KEYNOTE SPEAKER – Focus on Fraud
Jack Horvath, Division Chief – State of California Department of Insurance
1:15pm
DESSERT RECEPTION/Exhibits/Networking
1:40pm
A.   FIGHTING APPLICANT FRAUD
Alan Kessler Deputy District Attorney - San Diego

B.   KEY TIPS ON MEETING THE EMPLOYER'S INTERACTIVE PROCESS OBLIGATIONS


John Floyd, Senior Partner- Floyd Skeren Manukian Langevin
2:15pm
A.   BILLING FRAUD & ABUSE – Improper Billing Techniques
Sue Honor-Vangerov, Attorney

B.   GUIDANCE ON AVOIDING MEAL AND REST PERIOD VIOLATIONS AND COSTLY PAGA CLAIMS


Bernadette O'Brien, Attorney – Floyd Skeren Manukian Langevin
Tom Manzo, CABIA
Lori Kammerer, Kammerer & Company
3:00pm
BREAK
3:15pm
A. THE DEPOSITION
Terry Smith, Attorney- Floyd Skeren Manukian Langevin

B. HOW DELAYS AND DENIALS OF CARE CAN BE BAD MEDICINE
Dr. Ken Takemoto, COMP

4:30pm
Adjourn DAY 1
RECEPTION
DAY TWO - Friday, June 22
7:30am
Breakfast/Exhibits/Networking
8:30am
A.  LEGALIZED MARIJUANA AND THE WORKPLACE
Troy Slaten, Managing Attorney, Floyd Skeren Manukian Langevin
Robert Dudley, Attorney Floyd Skeren Manukian Langevin

B.  LATEST & GREATEST TECHNIQUES IN THE INVESTIGATIVE WORLD


Ed Saucerman, President – The Titan Group, Professional Investigations
9:20am
A.   MEDICAL FRAUD – IS IT REALLY THE QME's?
Nick Roxborough, Attorney

B.  TIPS ON PREVENTING/RESPONDING TO POST TERMINATION CLAIMS


John Floyd, Senior Partner- Floyd Skeren Manukian Langevin
10:00am
BREAK/Networking
10:15am
PROSECUTORS JOIN FORCES FIGHTING FRAUD
Southern California Workers' Compensation Consortium
Orange County, Riverside, San Bernardino & Los Angeles District Attorneys
Tony Ferrentino, Orange County DA's Office
Stephanie Weissman, Riverside DA's Office
Michael Chiriatti, San Bernardino DA's Office
Jennifer Snyder, Los Angeles DA's Office
11:15am
EMPLOYERS' LATEST & GREATEST STRATEGIES IN THE FIGHT AGAINST FRAUD
Rosanne Wong, Workers' Comp Division Chief-Office of County Counsel-County of Los Angeles
Alex Rossi, Workers' Compensation CEO- County of Los Angeles
John Riggs, Manager Workers' Compensation-Disneyland Resort
Tyrone Spears, Administrator Workers Comp Division-City of Los Angeles
 12:15pm
DRAWINGS & ADJOURNMENT