The Big 2017 Fraud Fighting Conference
Description:
The Employers' Fraud Task Force,
in association with
The San Bernardino District Attorney's Office,
California Society of Industrial Medicine & Surgery,
and Floyd, Skeren & Kelly, LLP
presents:
The Big 2017 Fraud Fighting Conference
August 24th & 25th, 2017
Co-Hosts:
Learn from law enforcement officials and leading workers' compensation professionals, what's trending in workers' compensation fraud and what you can do to be a part of the solution. Don't miss this exciting event, packed with information, education, plenty of networking & excitement..…Register TODAY using the form below, or print out the PDF and mail with a check.
BIG EXHIBITOR FAIR & SILENT AUCTION
(You are invited to bring a donated gift)
Get the latest and greatest Tools, Solutions & Resources you need to increase your odds. Plenty of opportunities to reach participants through networking and Sponsorship/Exhibitor opportunities.
Up to 8 Hours MCLE credits for attorneys, up to 8 Hours QME credits and up to 8 hours CEU for Adjusters.
 BIG AGENDA PACKED WITH AN ALL STAR LINE UP
Agenda as PDF or see below
11154 Highway 76, Pala, CA 92059 (North San Diego County)
Hotel room rates: Weds. 8/23  $99, Thurs. 8/24  $99,  Fri. 8/25  $129
For Room Reservations call 877.725.2766
For SPECIAL RATES Mention Group Code: EMPH17A and Group Password: Force
You can also make room reservations online at palacasino.com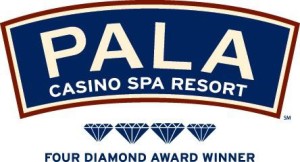 Select: Group Sales, Provide Group Code: EMPH17A and Group Password: Force

Tuition includes breakfast, lunch & all materials (see form below). Plenty of FREE Parking.
Payable by check to:
Employers' Fraud Task Force
5753-G E. Santa Ana Canyon Rd. #168
Anaheim, CA 92807
For additional information and to SPONSOR OR EXHIBIT contact: Laura Clifford Phone/Fax 714.637.3350 Mobil 323.559.0015 lauraclifford@sbcglobal.net
DAY ONE - Thursday, August 24
7:30am
Registration/ Breakfast/Exhibits/ Networking
8:30am
Welcome & Introductions

Michael Chiriatti, Senior Deputy DA- San Bernardino District Attorney's Office

Terry Smith, Attorney/Partner - Floyd, Skeren & Kelly

8:40am
THE ROLE OF THE INVESTIGATOR

Laureen Pedroza, Bureau Chief –California Department of Insurance, Fraud Division

Stacey Golden, Keenan & Associates

Roy Romero, Los Angeles Metro Transit Authority

9:25am
PROVIDER FRAUD, WARNING SIGNS & CLAIMS HANDLING

Tony Ferrentino, Deputy Chief, OCDA

Shaddi Kamiabipour, Senior Deputy DA-Healthcare Fraud OCDA

10:15am
BREAK/Exhibits/Networking
10:30am
CASE STUDY

Stephanie Weissman, Riverside County Supervising Deputy

Erika Mulhere, Riverside County District Attorney's Office

11:30am
LIENS – Most Recent Changes Regarding Liens
Update on New Special Adjudication Unit for Lien Consolidation

Honorable Gregory Palmberg, WCAB

12:15pm
LUNCH & KEYNOTE SPEAKER – Focus on Fraud – DWC's New Fraud Unit

George Parisotto, Acting Administrative Director, State of California Division of Workers' Compensation

Jack Horvath, Division Chief – State of California Department of Insurance

1:15pm
DESSERT RECEPTION/Exhibits/Networking
1:40pm
SAN DIEGO'S DISTRICT ATTORNEY'S APPROACH TO CRIME PREVENTION WITHIN THE WORKERS' COMP SYSTEM

Dominic Dugo, Chief Deputy- San Diego District Attorney's Office

2:15pm
FRAUD – WHO ME?: Role of Primary Treating Physician & Med Legal Reporting

Sue Honor, Attorney-Floyd, Skeren & Kelly

Steve Cattolica, CSIMS

Charles Rondeau, Attorney

3:00pm
BREAK
3:15pm
MOCK TRIAL – Lien Trial
4:30pm
Adjourn DAY 1RECEPTION
DAY TWO - Friday, August 25
7:30am
Breakfast/Exhibits/Networking
8:30am
LEGALIZED MARIJUANA AND THE WORKPLACE
9:30am
SEIZE & FREEZE

Jennifer Snyder, Deputy DA, County of Los Angeles

Ed Miller, Deputy DA, County of Los Angeles

10:10am
BREAK/Networking
10:25am
THE POWER OF OUTREACH

Gregg White, Supervising Criminal Investigator, Tulare County

Alonso Gutierrez, Criminal DA Investigator, Tulare County

11:00am
EMPLOYERS JOINING FORCES FIGHTING FRAUD

Rosanne Wong, Workers' Comp Division Chief-Office of County Counsel, County of Los Angeles

Alex Rossi, County of Los Angeles

Dr. Karla Rhay, CEO CSEBA/CSRM JPA

Trish Poe, Senior Director-Marriott International, Inc.

Tyrone Spears, City of Los Angeles

 12:00pm
 NETWORKING LUNCHEON, DRAWINGS & ADJOURNMENT