EFTF Annual Fraud Fighting Conference
Description: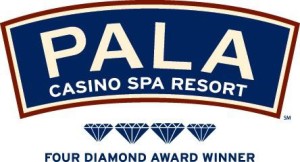 The Employers' Fraud Task Force,
in association with
The San Bernardino District Attorney's Office
and Floyd, Skeren & Kelly
presents:
The Big 2016
Fraud Fighting Conference
August 11th & 12th, 2016
Co-Hosts:
District Attorney's
Office
Learn from law enforcement officials and workers' compensation professionals, who's gaming the system and what you can do about it. Don't miss this exciting event, packed with information and education.…Register TODAY using the form below, or print out the PDF and mail with a check.
EXHIBITOR FAIR & SILENT AUCTION
(You are invited to bring a donated gift)
Get the latest and greatest Tools, Solutions & Resources you need to increase your odds. Plenty of opportunities to reach participants through networking and Sponsorship/Exhibitor opportunities.
Up to 9 Hours MCLE credits for attorneys and
up to 9 hours CEU for Adjusters.
11154 Highway 76, Pala, CA 92059 (North San Diego County)
Hotel room rates: Weds. 8/10  $99, Thurs. 8/11  $99,  Fri. 8/12  $129
For Room Reservations call 877.725.2766
For SPECIAL RATES Mention Code EMPH16A or Employers' Fraud Task Force
You can also make room reservations online at palacasino.com
Select: Group Sales, Provide Group Code: EMPH16A and Group Password: Force

Tuition includes breakfast, lunch & all materials (see form below). Plenty of FREE Parking.
Payable by check to:
Employers' Fraud Task Force
5753-G E. Santa Ana Canyon Rd. #168
Anaheim, CA 92807
For additional information and to SPONSOR OR EXHIBIT contact: Laura Clifford Phone/Fax 714.637.3350 Mobil 323.559.0015 lauraclifford@sbcglobal.net
Agenda Details (UPDATED 8/1)   Agenda as PDF
DAY ONE
8:00am
Registration/ Breakfast/Exhibits/ Networking & Silent Auction
9:00am
Welcome & IntroductionsSan Bernardino District Attorney
9:10am
THE ROLE OF THE INVESTIGATOR IN INSURANCE FRAUD CASESCaptain Joe Chavez, California Department of Insurance Fraud DivisionStacey Golden, Director of Claims & Special Investigation Unit - KeenanRodney Tamparong, San Bernardino DA
9:50am
QUESTIONING THE SUSPECT - INVESTIGATIONS & DEPOSITIONSShaddi Kamiabipour Senior Deputy District Attorney, Orange County DA's OfficeDebbie Jackson, Deputy District Attorney, Orange County DA's Office
10:30am
BREAK/Exhibits/Networking
10:45am
INSURANCE BAD FAITH - FRAUD BY INSURANCE COMPANIESNick Roxborough, Roxborough Pomerance Nye & Adreani
11:30am
Fighting Workers' Comp Fraud – Outreach Update & PUBLIC SERVICE ANNOUNCEMENTS
12:00pm
LUNCH & KEYNOTE SPEAKERS  - FUNDING THE FIGHT AGAINST FRAUD
George Mueller, Deputy Commissioner of the Enforcement Branch of California Dept. of Insurance
Gary Fagan, Chief Deputy District Attorney, County of San Bernardino
John Riggs, Disneyland Resort
1:15pm
DESSERT RECEPTION/Exhibits/Networking/Silent Auction Closes at 1:40
1:40pm
MEDICAL MARIJUANA Constitutional and other legal issues, trends & forecastsTroy Slaten, Attorney - Floyd, Skeren & KellyRobert Dudley, Attorney - Floyd, Skeren & Kelly
2:20pm
EFFECTIVE CLAIMS MANAGEMENT & PAYING THE INJURED WORKER ON A TIMELY BASISCora Lee DWC Manager Audit UnitDawn Alvarado, City of Los Angeles Workers' Compensation Administrator
3:00pm
BREAK
3:15pm
MOCK TRIAL – THE PLAYERSJudge Gregory Palmberg, WCAB  (Invited)Adam Dombchik, Applicant Attorney, Gordon, Edelstein, Krepack, Grant & GoldsteinRobert Nichols, Senior Trial AttorneyDr. David Pechman
4:30pm
RECEPTIONSILENT AUCTION – Payment
DAY TWO
8:00am
Breakfast/Exhibits/Networking
9:00am
KEYNOTE SPEAKER
Christine Baker, Director- Department of Industrial Relations
STRATEGIC DIRECTIONS FOR ANTI-FRAUD EFFORTS
9:30am
UNDERGROUND ECONOMY: Wage TheftDonde McCament, Orange County DAMike Chiriatti, San Bernardino DA
10:15am
BREAK/Networking
10:30am
CASE STUDY
Vicki Hightower, Chief Deputy District Attorney - County of Riverside
Stephanie Weissman, Supervising Deputy District Attorney - County of Riverside
Erika Mulhere, Deputy District Attorney, County of Riverside
Matthew Murray, Deputy District Attorney, County of Riverside
11:45pm
LUNCH & AWARDS
1:00pm
WRAP UP – DRAWINGS & ADJOURNMENT